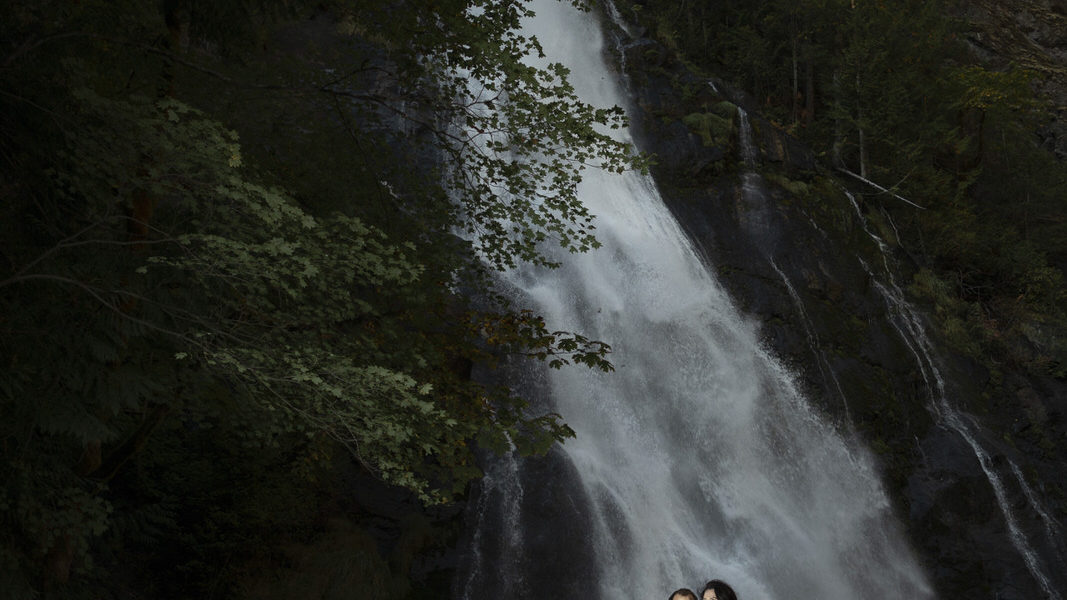 Photography . Wedding
Waterfall Bridal Session – Gig Harbor Wedding Photographer
On January 11, 2021 by Perfect Balance
Waterfall Bridal Session – Gig Harbor Wedding Photographer
What do you do when Covid shuts down your venue and you don't get the dream images you hoped for? You ask your photographer to make it epic, after the fact. That's exactly what Chloe and Conner did. About a month after their wedding, he donned his suit and she stepped into her amazing BHLDN gown and we had an epic waterfall bridal session.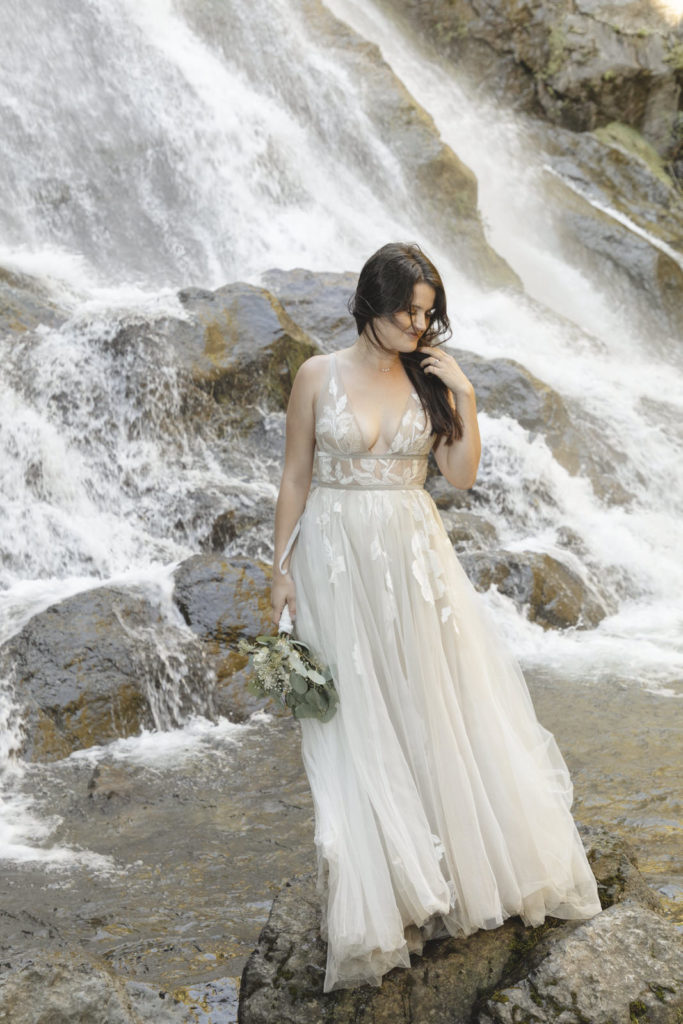 We headed about two hours away to a waterfall that we knew we would be able to access with her in her dress and heels. Just a short walk from the car, we could already hear the rushing water. Once we reached the falls, we set a game plan for where we were going to have them stand, who would watch the falls, in the chance there was a rouge rush of water, and who would take the pictures. Commence epic bridal session.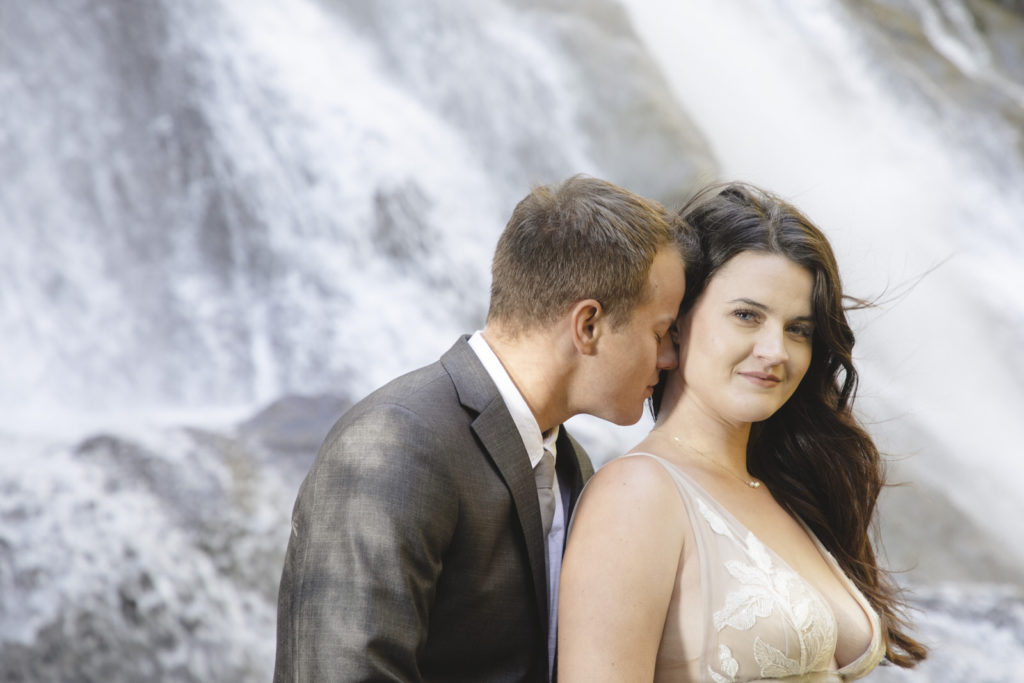 The session started out with some conservative placements of our bride and groom, but as we got more and more into it, we really got more creative and amazing with the shots in front of the waterfall.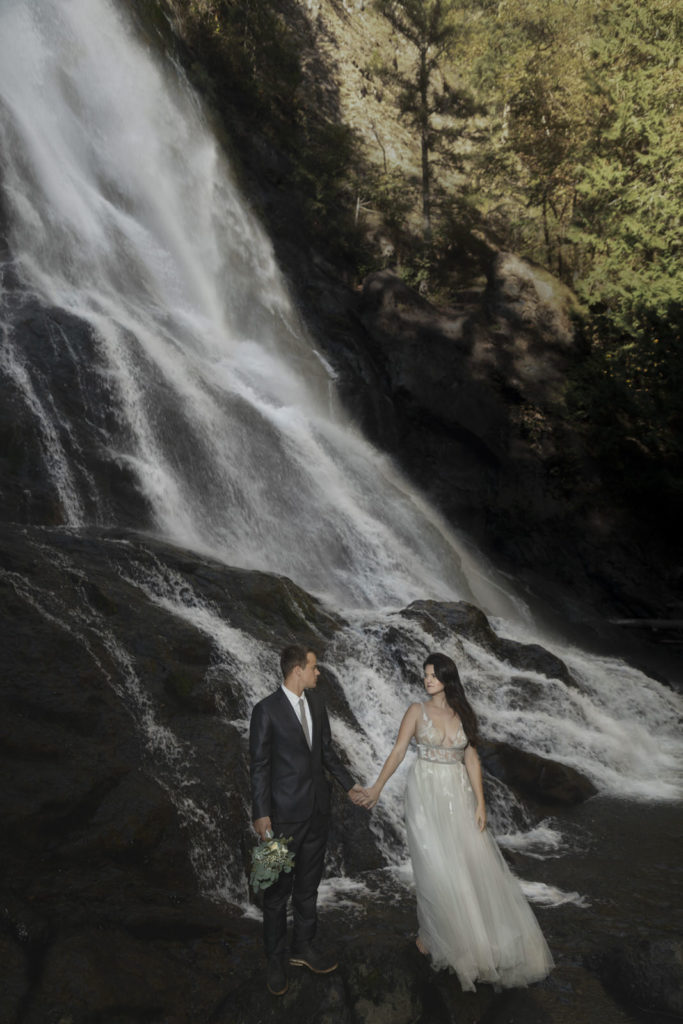 After wandering around the base of the waterfall, and realizing the water was too deep for our bride to get in with her dress on, we moved on. We found some other spots with good light and an appealing background.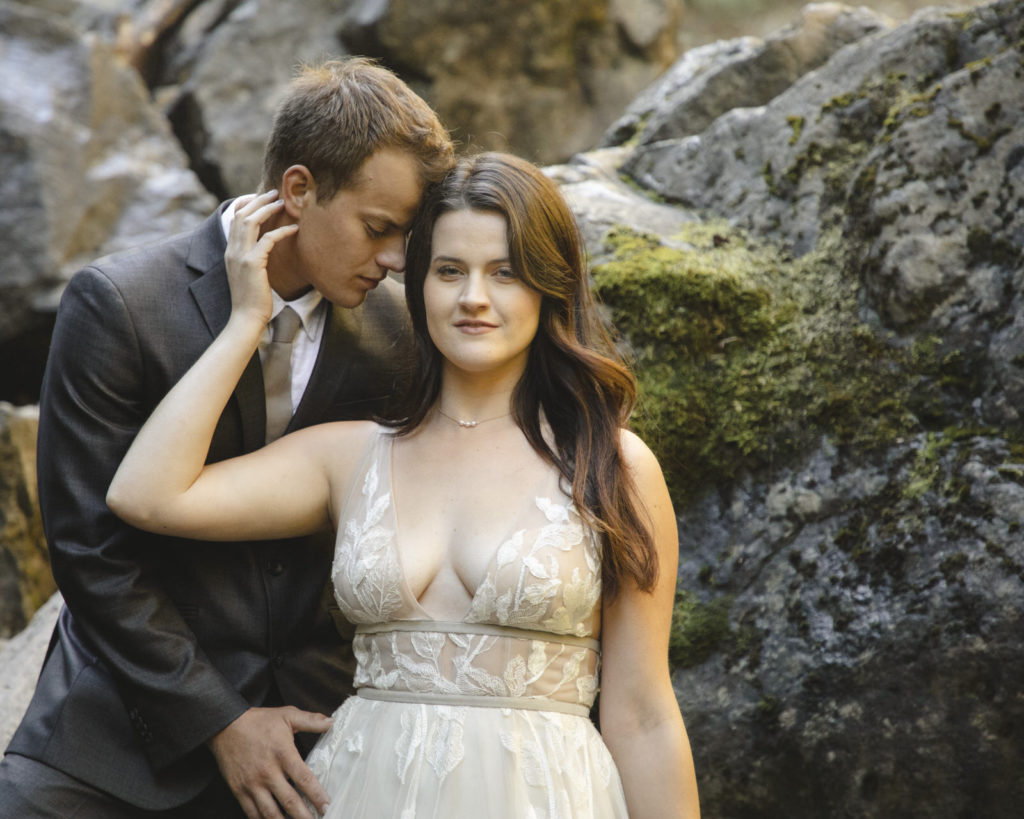 As the bride and groom climbed onto various rocks and perches for us, I went further down the falls and looked back. I had an unique perspective on the total height of the waterfall and wanted to incorporate that into a shot for them. So up the rocks they went.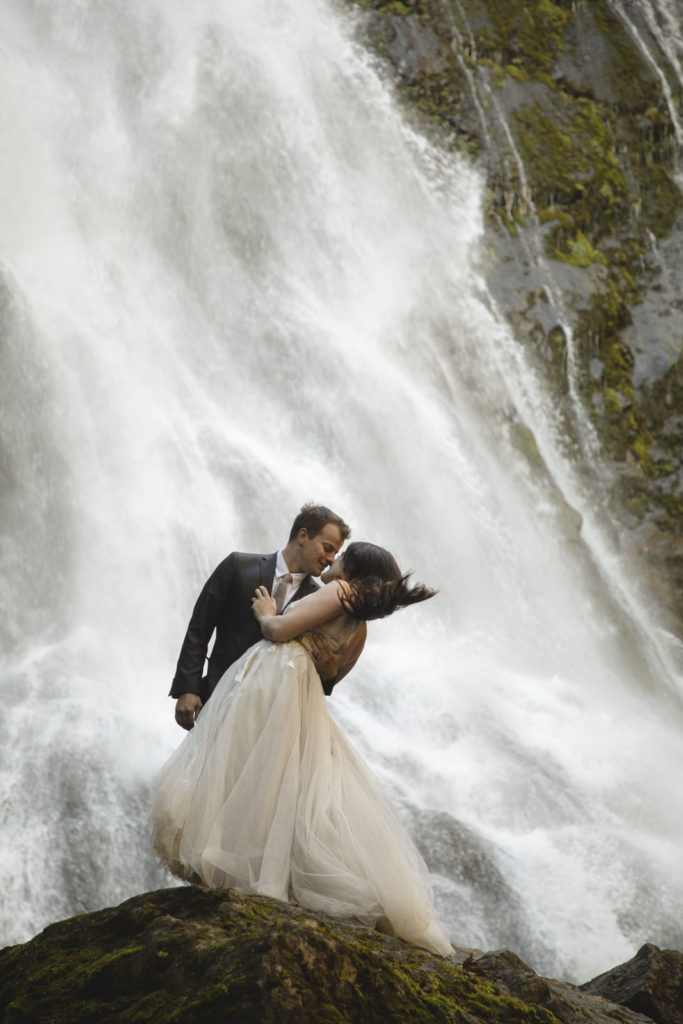 Wind whipped and gorgeous as this image is, I really wanted to go for something dramatic to finish the session off with. I asked my dear friend Debbie, to hold my off camera flash as high as she could while perched on the side of a rock, and aim it straight at the couple.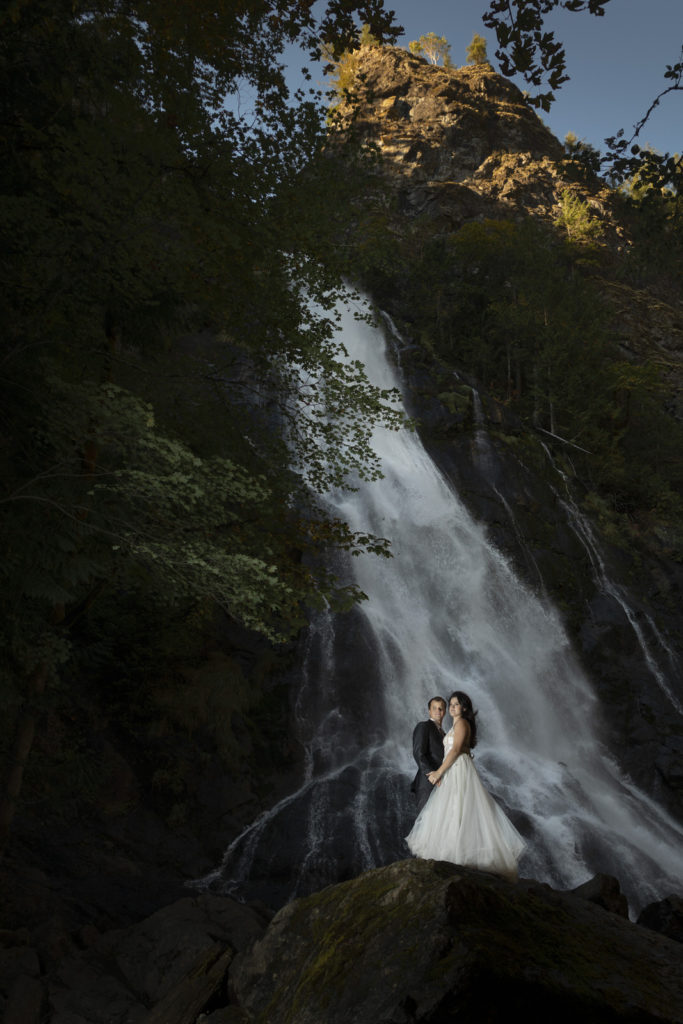 I switched out my lens, got all of the falls and had the lighting just right to create this dramatic image of our newlyweds. They may not have had the venue of their dreams, but they got the images as if Covid didn't hinder their plans at all.
Contact us to see what bridal session magic we can make happen for you!