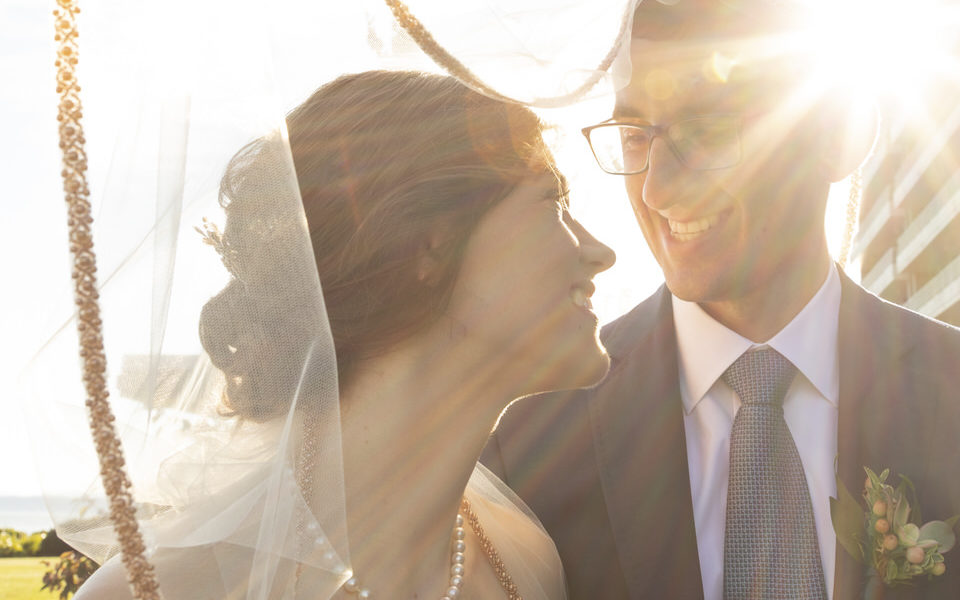 Photography . Wedding
Sam and Alex – Gig Harbor Wedding Photographer
On December 24, 2020 by Perfect Balance
Sam and Alex – Gig Harbor Wedding Photographer
2020 has been an upheaval to say the least for weddings. Sam and Alex had high hopes for a waterfront venue that was straight out of a fairytale, but this year brought many changes to their special day. When Covid hit, we all knew that there would be sacrifices and revisions to our plans, and this couple handled it with grace and ease.
While Sam and Alex were not able to have the venue of their dreams, they were able to still have an amazing waterfront ceremony overlooking the Puget Sound in Gig Harbor. With the good fortune of having Sam's grandparents live at an amazing community, they were able to set up this beautiful Arbor overlooking the water.
With no bridal suite on the property, Sam and her sister Taylor, were able to get ready in their grandparent's condo. The sisters laughed and reminisced while they put the finishing touches on their hair and make up. As Taylor placed the hairpiece and veil for Sam, a wave of emotion came over Sam. Such a special sister moment, I had to capture it.
The first look was set overlooking the garden and waterfront in Gig Harbor. Alex waited nervously, trying to catch a sneak peek over his shoulder. When the moment finally came, he was awe struck when he turned around to see his beautiful bride and her elegant mermaid gown.
The musical duo played, the water lapped and the birds flew on the coastal breeze. Before their family and friends, and under the watchful eyes of God, these two were married. You couldn't have asked for a better ceremony during the summer of 2020.
Sam's aunt and uncle provided the most adorable getaway car: Herman the bus!
Off to Ristorante Picolino's in Ballard for one of the best event dinners we have ever had the pleasure of being served.
After all of the festivities, I wandered the restaurant, looking for a perfect place to capture a dramatic image of our newlyweds. This place did not disappoint and had so many wonderful spots.
Calendar
December 2020
S
M
T
W
T
F
S
1
2
3
4
5
6
7
8
9
10
11
12
13
14
15
16
17
18
19
20
21
22
23
24
25
26
27
28
29
30
31