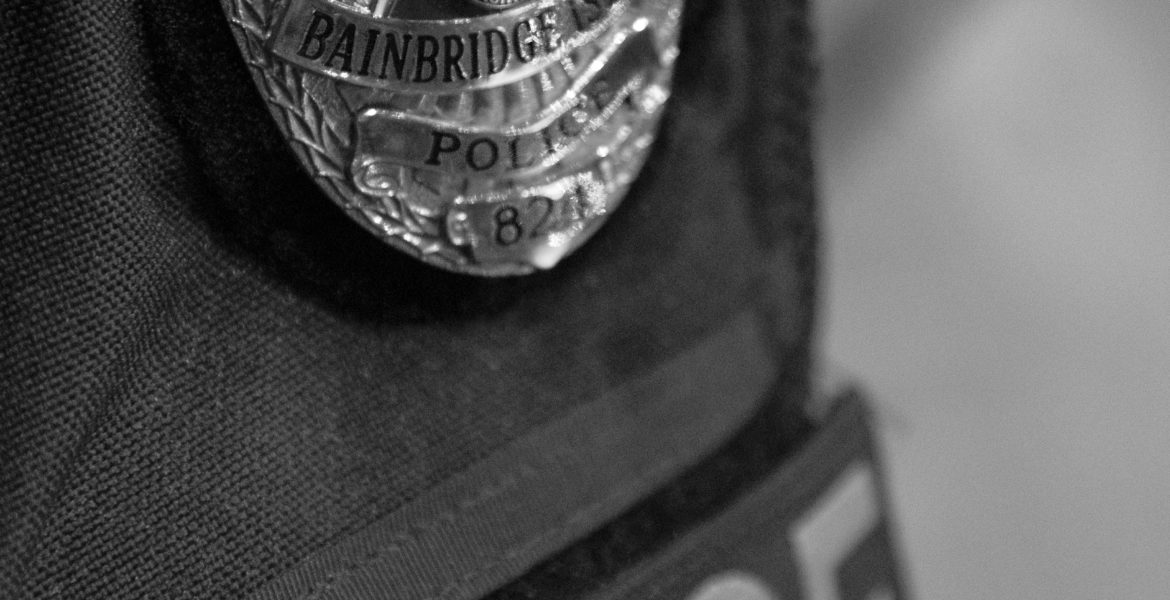 Photography
National Police Week – Gig Harbor Portrait Photographer
On May 16, 2020 by Perfect Balance
National Police Week – Gig Harbor, WA Portrait Photographer
Did you know that some of my favorite images, you will never see? Images that spark emotion, depth, controversy, pride, and a plethora of other feelings will never make it to the public eye. In my career, I have had the great pleasure of photographing men and women of law enforcement, and a few K9's too. These folks are just like you when it comes to being in front of my lens, "can you make this go away?" "Don't show that," while I carefully go over their clothes making sure nothing is out of place. We chat for a while to get them more comfortable before I start snapping away asking for different facial expressions from them.
When I am tasked with capturing Police or Sheriff Department staff images, I can get a good read on the veterans, versus the rookies. When you are in my job long enough, you can read faces, body language and emotions on your subjects with ease. I always start with the fun and outgoing ones; these guys and gals are my ice breakers. We laugh it up, make faces, pose in ways the Chief or Sheriff would never find appropriate, and have a great time. As the event progresses, I get the ups and downs of the Officers and Deputies that just want to do as they have been told and get away from the camera as soon as they can, all the way to the ones that might linger and joke around. There is a natural ebb and flow to it.
At one event, I had my first gut check. Nearly three fourths of the way through the groupings and I had a seasoned Officer positioned on the mark, standing and looking exactly as I asked for the photo. For this Department, I had to capture a natural smile and a serious face for each person that I photographed. When I asked this Officer to give me a hint of a smile, he said something that was so honest and true, but so heartbreaking, I was speechless. If you know me, that is nearly impossible to make happen when I am working.
He said, "Ma'am, I'm not going to smile for you tonight. This will be my funeral picture."
With that, I snapped the serious face and sent him on his way. I got through the rest of the people for the evening and then had to excuse myself so I could recompose and be the normal me that the Department expected. It just kept ringing in my ears… his funeral picture. I thought about it, the depth of that sentence, and the finality. He was right. When a cop dies, they use their last Department photo for the newspapers, tv and next to the casket with a wreath of flowers.
I finished the event with my business partner and later told her about it. How it affected me so deeply. We talked about it on the drive back to the studio where we unloaded our gear and parted for the night. I drove home and told my husband, he agreed with what the Officer had said, how that was the most truthful thing about the images I took that night.
Many of those Officers will stand in front of my camera or another's for years to come, but what about the ones that won't? I knew I had a bigger task ahead of me than just taking their photos. When I sat down to edit their images, I was getting them as close to perfect as I could. In the back of my mind, will someone be able to see that loose thread when it is enlarged and next to the casket? On the tv because the Officer was killed in the line of duty? Will they see that smudge mark on their badge?
I spend hours and hours editing Officer and Deputy images, far more than my beauty images, why? Because they deserve to be given the time and respect of that uniform they wear. They deserve me taking the time to remove the blood of the car accident victim from their vest when they show up to the event in duty uniforms. They deserve me taking the imperfections out of their uniform to show the world, their Department and their loved ones, a heroic image of the Officer that served their Department and Community.
During this time, I want to thank all the Law Enforcement Officers that proudly serve, and that have served. I want to mourn those we have lost and will lose. I want to support you all for doing the job that takes so much from you and your families.
In honor and memoriam of our LEO's, during National Police Week and always.
Respectfully, LEO Family Member and Proud Supporter.
Mandy Krause
This post was written months ago, long before Covid and the strife that it brought with it, and I nearly didn't post it. You see on April 10th, 2020, I started my day like any other. I always check my emails and social media to see if there is anything that I need to respond to. As I popped open Facebook, I saw an image that I took, that should not be on a public platform, and I was taken aback. At first I smiled, the officer and his K9 that were in the photo were great, funny and my interactions were friendly and candid. Then I read the caption, "Bainbridge Police Officer Dies After Sudden Illness."
I cried; I was in shock. I had just seen him a couple of weeks prior when he was on a call with baby goats in the back of an SUV. That was a great chance meeting. I might have laughed a little too hard at the situation he was in before I bid him farewell and a good shift. I couldn't wrap my head around the fact that he was gone.
For the next week, the photos that I had taken of him the previous years were making their way around the newspapers, social media, on tv and in print. Everything that I feared when I was editing my LEO images was there. Did it look ok? Did I do him justice? Is this going to look acceptable printed for all to see? I hope the answer is yes. I hope his image brings pride to his family, both blood and blue, when they see it. I hope the hours spent in front of my monitor looking over every pixel shows.
I will miss Kurt, but I am happy to have had the opportunity to say that I knew him.
Calendar
May 2020
S
M
T
W
T
F
S
1
2
3
4
5
6
7
8
9
10
11
12
13
14
15
16
17
18
19
20
21
22
23
24
25
26
27
28
29
30
31