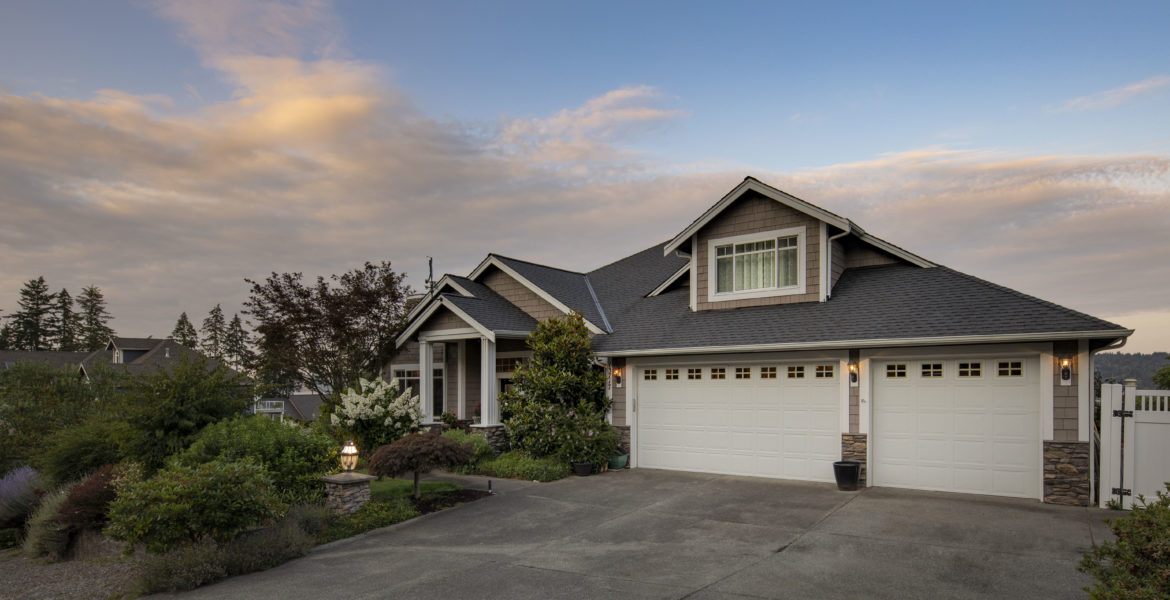 Real Estate
Getting Your Home Photo Ready – Gig Harbor, WA Real Estate Photographer
On May 7, 2019 by Perfect Balance
Getting Your Home Photo Ready – Gig Harbor, WA Real Estate Photographer
Getting your home ready to sell is tough. You've researched and found your Realtor (don't have one? click here) and they have booked a photographer to come in and take listing images. Now what? How important are these pictures? Do you really need to do anything, or can the photographer just come in and snap away? Did you know that nearly all homes sold today are viewed online first? These pictures could make or break that first impression of potential buyers, enticing them in or scaring them away.
This is where I normally come in, walking up to your door, gear bag over my shoulder, card in hand, ready to do my job of photographing your home. What I typically walk into is the homeowners standing before me, uncertain of what to do. I quickly take hold of the situation and do my initial walk through; this is where I am looking at all of the things that I don't want to edit out later, the personal items that could easily give prying eyes information about you that you don't want out there, the pet items that could turn off potential buyers, the positioning of the furniture that could make your rooms look smaller, the two different color temperature light bulbs in the same room. I can make this dash through your home in about three minutes, all the while I am turning on lights, opening blinds or curtains and making mental notes.
You see, most real estate photographers get less than an hour to photograph your home inside and out, then they have to get back to their office to download and edit in addition to having all the images back to the Realtor within a day or less. Because of this, anything we can do to streamline that process makes a huge difference. So, let's take a quick run through and see what you can do to put your house's best face forward for its online debut.
Getting that curb appeal!
First things first, check that curb appeal! The first image on a listing is typically the front of your home, therefore you will want to make it clean and inviting. After you have conquered the front, don't forget to do the same in the back yard.
Trash and recycle bins out of site.
Garage doors closed and cars out of the driveway.
Roll up those hoses, or better yet, put them in the shed.
Fill empty planters and flower beds with pops of color and texture with flowers and shrubs.
Mow the grass, trim the edges and clean up the leaves.
Clean the windows from any birds that might have left you a surprise, or water spots from the sprinklers.
Make sure that there are no cobwebs, nails, hooks or holiday decorations visible.
Put all toys, sporting goods, basketball hoops, bicycles, etc. away and out of sight.
Clean off the screen/storm door and hang a wreath or flag.
Sweep off the welcome mat and clear a path to the front door.
Entry do's and don't's
Does your home have an entryway or foyer? What do you want potential buyers to see when they take the first steps in your home?
Depending on where you live, you might want to consider a rug at the front entry for buyers to wipe their feet, which helps keep your floors clean and show ready.
Make sure that the path from the front door to the rest of the house is bright and open by clearing away clutter, shoes and keys from the space.
Living room ready for comfort
Onto the living and family rooms. You want buyers to feel comfortable, eager to envision themselves sitting down with their family, watching a movie or reading a book on the couch. A few things can put them in just that frame of mind.
Remove anything personal, including family pictures, religious items, sports memorabilia or Fido's favorite dog bed.
Declutter that fireplace mantle and hearth, leaving no more than five items including generic artwork.
Clean out the interior of the fireplace and stage for a fire if it is wood burning, or if it is gas, make sure that it will ignite. Lit fireplaces look warm and inviting.
Vacuum the couch, chairs and pillows to get the pet hair and dust off, because they will show up in your photos.
Fluff the pillows and arrange them so they stand tall on the couch and the tags are hidden.
Remove kids' toys from the area and put in their room.
Dining room staging
How about that dining room? This is a quick and easy room that can have high impact on folks who entertain.
First, clear off the table, dust and polish if it is wood.
If the table has a leaf in it, remove it to make the space look bigger.
Straighten and space the chairs evenly apart from each other and the table.
Set the table with place mats, a dinner setting, clean silverware and sparkling glasses. Go for that decorative look you see in restaurants and model homes.
Remove all booster chairs and child seats from the room. You can put them back when the photos are done, and you are not having a showing.
The kitchen, the heart and soul of the home. Sell this room and you've got a foot up on the competition
The kitchen has become a center of operations for so many families and a true focal point of the home. Let's showcase it and pay attention to the details.
Remove all magnets from the fridge and clean it off. Fingerprints and smudges show up in the photos.
Put away all of the dishes and hide the dish rack during photos.
Do not hide things in the microwave or oven. When taking photos, these items become very visible and are not hidden at all.
Put garbage cans in the pantry or broom closet.
If you have a sizable pantry, clean it up and organize it a bit. This is a must-have item on some folks' amenities list and the photographer will showcase it, but only if it is clean and organized.
Clean everything off the counter tops. There should be no mail, food, pots or pans on the counters. Leave out one small appliance, such as a coffee maker or mixer.
Clean and wipe down the sink, faucet and surrounding area of all water.
Primary bedroom retreat
The bedrooms are for rest and relaxation, show them that way.
Make the beds with clean, matching or coordinating sheets, comforters and decorative pillows.
Bedskirts should be touching the floor and clean of dirt and pet hair.
If the comforter or blankets are wrinkled, toss them in the dryer with a damp towel to give them a wrinkle free look. Please check the washing instructions first, you don't want to throw a king-sized wool blanket in the dryer, only to have a twin sized throw blanket come out.
Remove everything from the nightstands except for a lamp, clock or non-personal decorative items.
Put away all charging cords and cables.
Make sure that all drawers and doors to the furniture close properly and completely.
Clean anything out from under the bed that might show up in the photos.
Remove any and all personal, sports, pet or religious items from the room.
Neat and tidy kid's rooms
For kid's rooms.
Remove stickers from the walls or ceilings.
Remove personalized posters or wall hangings.
Put toys and stuffed animals in neat and organized piles.
Remove any visible trash cans or diaper genies.
Is your bathroom spa ready?
"Spa-like" is the number one term buyers use to describe what they are looking for in a bathroom. Here's how you can achieve a little bit of that yourself.
Clear the countertops off completely. No toothbrushes, toiletry products, medications or used bars of soap.
Hang clean, unused and matching towels. Lay a matching hand towel on the counter or over the edge of the sink.
Pick up and put away towels on the floor.
Only use decorative items on the counter such as fresh flowers in a vase, glass soap dispensers, artwork or clean and unburned candles.
Put the toilet seat down and make sure that the outside of the toilet and floor surrounding it are clean.
Put away all shampoo, conditioners, body washes, etc so they are not visible in the shower or tub during the shoot.
Bye-bye Fido and Fluffy
We love our pets, but not every potential buyer will. What to do about Fido and Fluffy?
Vacuum up all the pet hair from the floors and furniture.
Put bowls and food in the pantry or closets that will not be photographed.
Put beds and toys in the garage or out of site.
Clean up the yard of waste and toys.
Put kitty litter boxes in the garage or out of site for the photographs.
Final tips and tricks
In short, you will want to run through these follow-up tips as well for a higher visual impact:
Make sure that all burned out light bulbs are replaced.
Keep all light bulbs in the same room in the same color temperature.
Wipe down wall areas of high-traffic, or where a pet might rub the wall and make a dirty spot.
Look for dust or cobwebs on walls, lights and higher up furniture
Remove any aftermarket safety locks or bars on windows.
Make sure that all windows are clean and free of clutter with nothing on the windowsills.
Open all the curtains, pull up all the blinds and close all of the windows.
When in doubt, contact a Professional Stager who can work with you to simply rearrange your own belongings or who can provide you with fully decorated rooms for a fee. You get one chance to make a first impression, make it count.
Drop us a line to set up your home's photo shoot!